Preconditions:
1. Start a ReactOS setup
2. To reach the point where you need to select the partition to install
Steps to reproduce:
1. Add a 21 lines to list of partitions (e.g. one primary partition and one extended partition with 18 child logical partitions)
2. Move selection on unpartitioned space after extended partition or after last logical partition
Expected result: list of partitions was scrolled and cursor is displayed on the bottom of list.
Actual result: scroll in the list doesn't work, cursor doesn't displayed.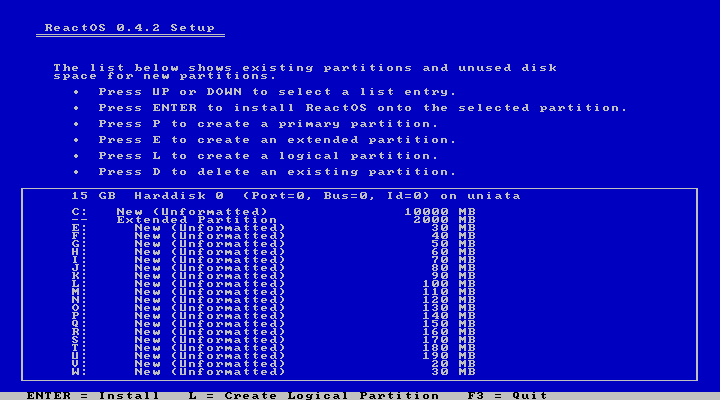 blocks

CORE-7749 USETUP and disk partitions

Open