Bug

Major
Hello,
I tested this issue with the live CDs of 0.4.6 r75965 +new usb from vgal and with 0.4.7 RC1 on real hardware. In the BIOS there is an option called "SATA operation" where I can toggle between "ATA" and "AHCI". If I select "ATA" then ReactOS boots fine. If I select "AHCI" then ReactOS hangs while loading UNIATA.sys: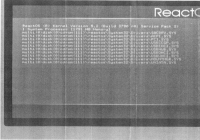 So I used the debug to screen booting mode to gather the debug log: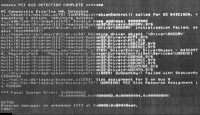 Is there anything else I can do to help?
is blocked by

CORE-14117 Update UniATA to Version 0.46e5

Resolved
relates to

CORE-7020 ReactOS doesn`t boot in virtualbox with serial ata enabled on ICH9 chipset

Open