So i Put in a "sims 1 disc" And Ran the Familiar Autorun program "Start.exe" 
And i ended up with the following: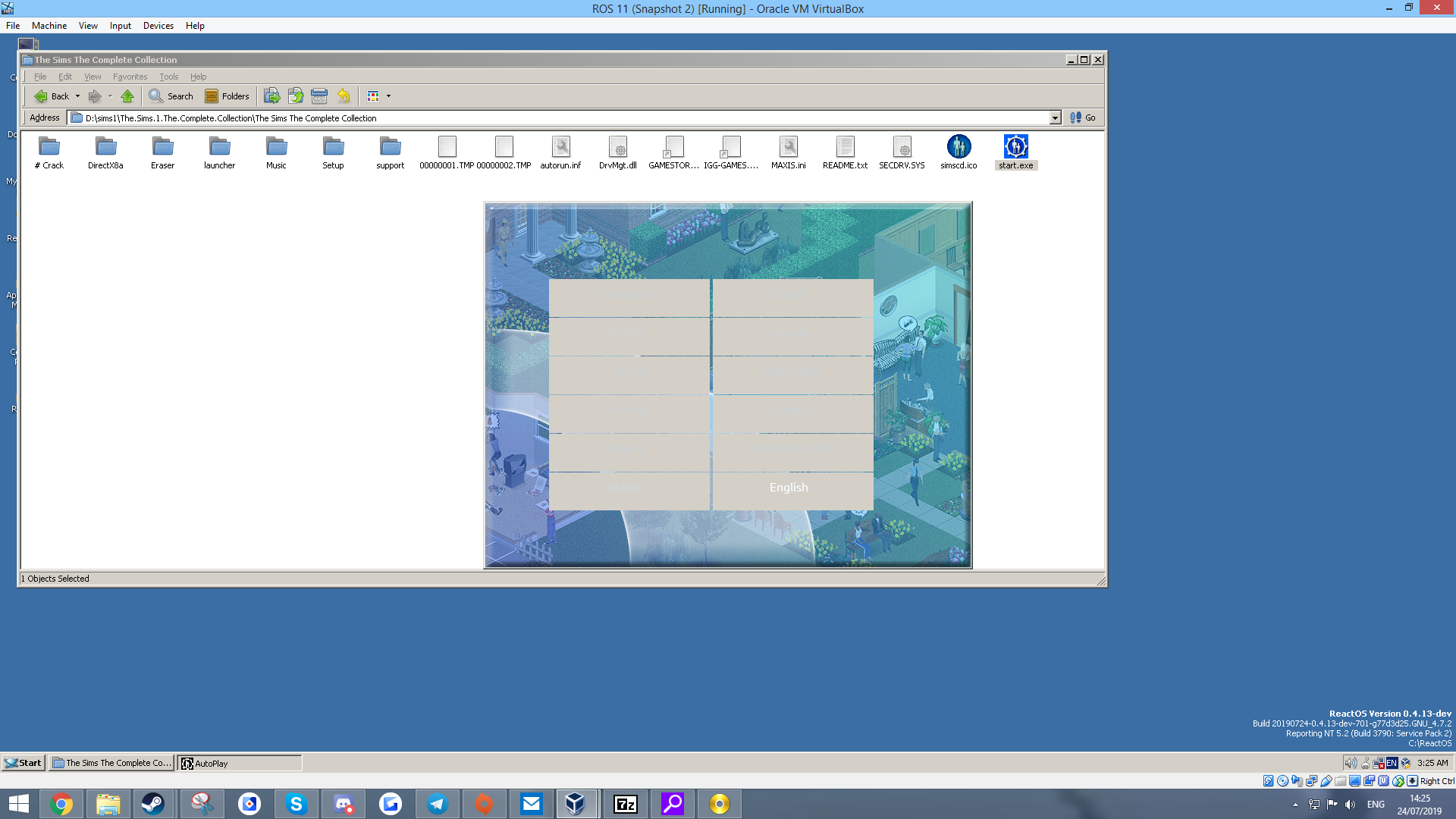 When i Mouse over the Words highlight. 
When i Continue and go With English for example, it looks like this: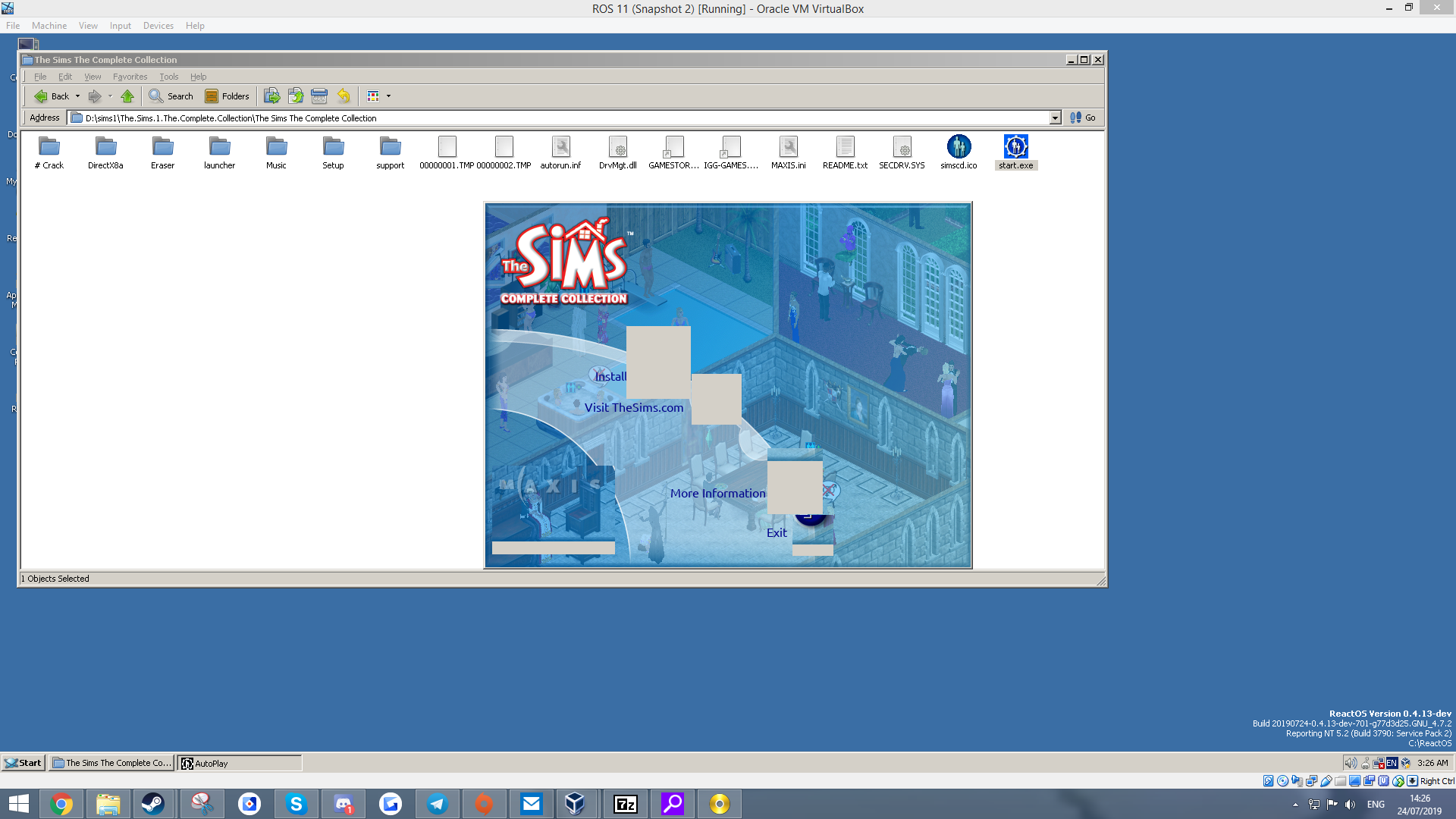 Functionality wise: Exit, More information and Install button work. (and also pressing the maxis logo) 
Previous test of mine on a real computer using an older Dev build i wasn't able to press install at all. (in-fact it told me it wasn't a real program when i tried to open it manually)
Current test build i Can press on the install button (i have Not tested out installing yet if there is an issue with that, that would be a Different Jira CORE issue) 
One button that Does not work is the Open the sims.com website
Putty Log when opening:
In Conclusion: The Font Fix Removed the font error. now only one error is left and it has something to do with dclife.c at line 917.
Here is a Download Link for the Program(This Includes the game): https://drive.google.com/open?id=1w5tCfqPyZbfcO-c-4m25r4DJtFNBWcJ9
(2 is duplicated by, 1 relates to)